Studio Flemming Lindholdt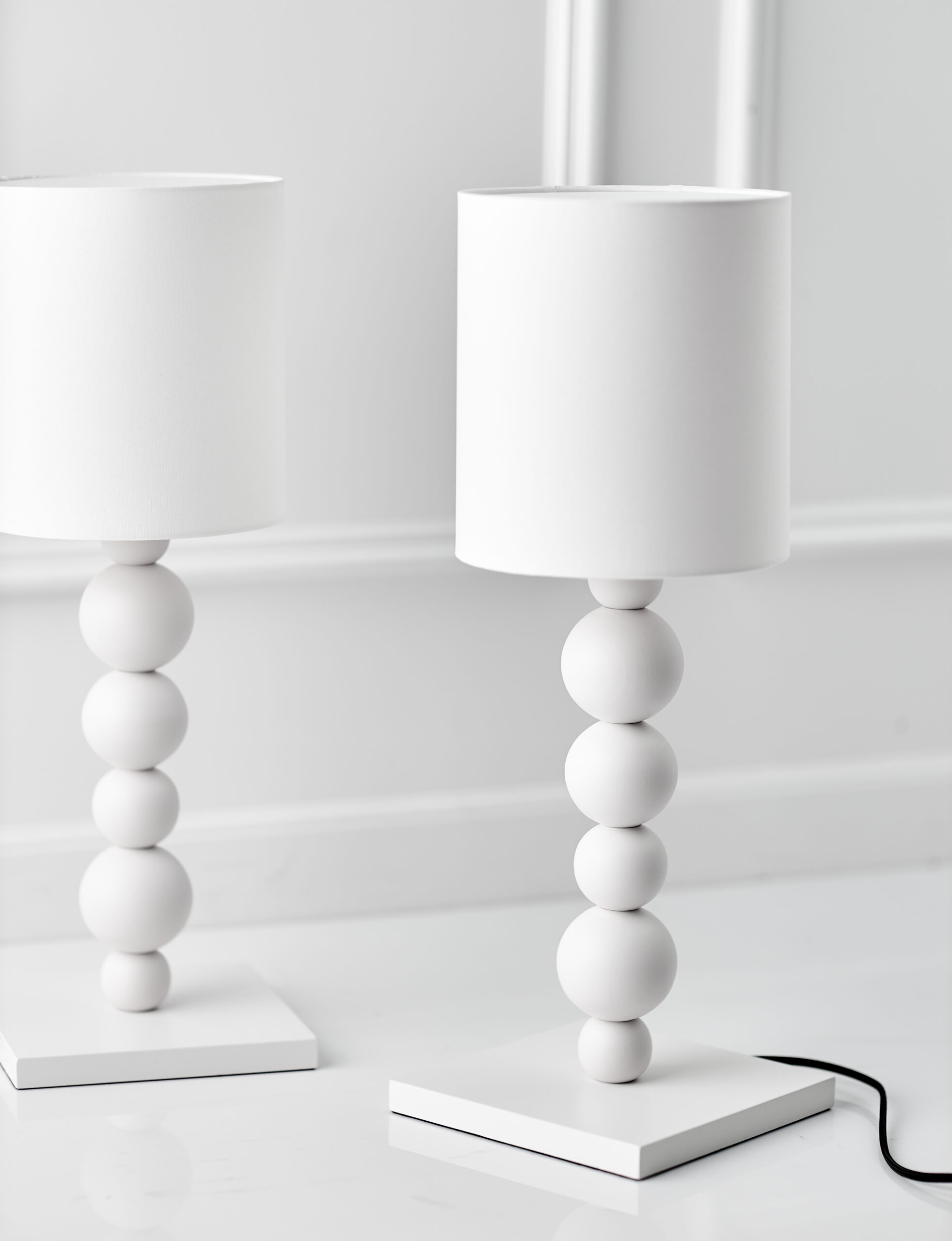 Petite Shine
Petite Shine is made in a mono colour, to create a totality and a modern feeling in the lamp.
Petite Shine is turned in rounded shapes in solid beech, it is placed on a solid beech base with wool felt underneath, which gives it a good connection to the surface when it is placed. All wood is painted in three different colour designs. The lamp shade is colored cotton, handmade in Denmark.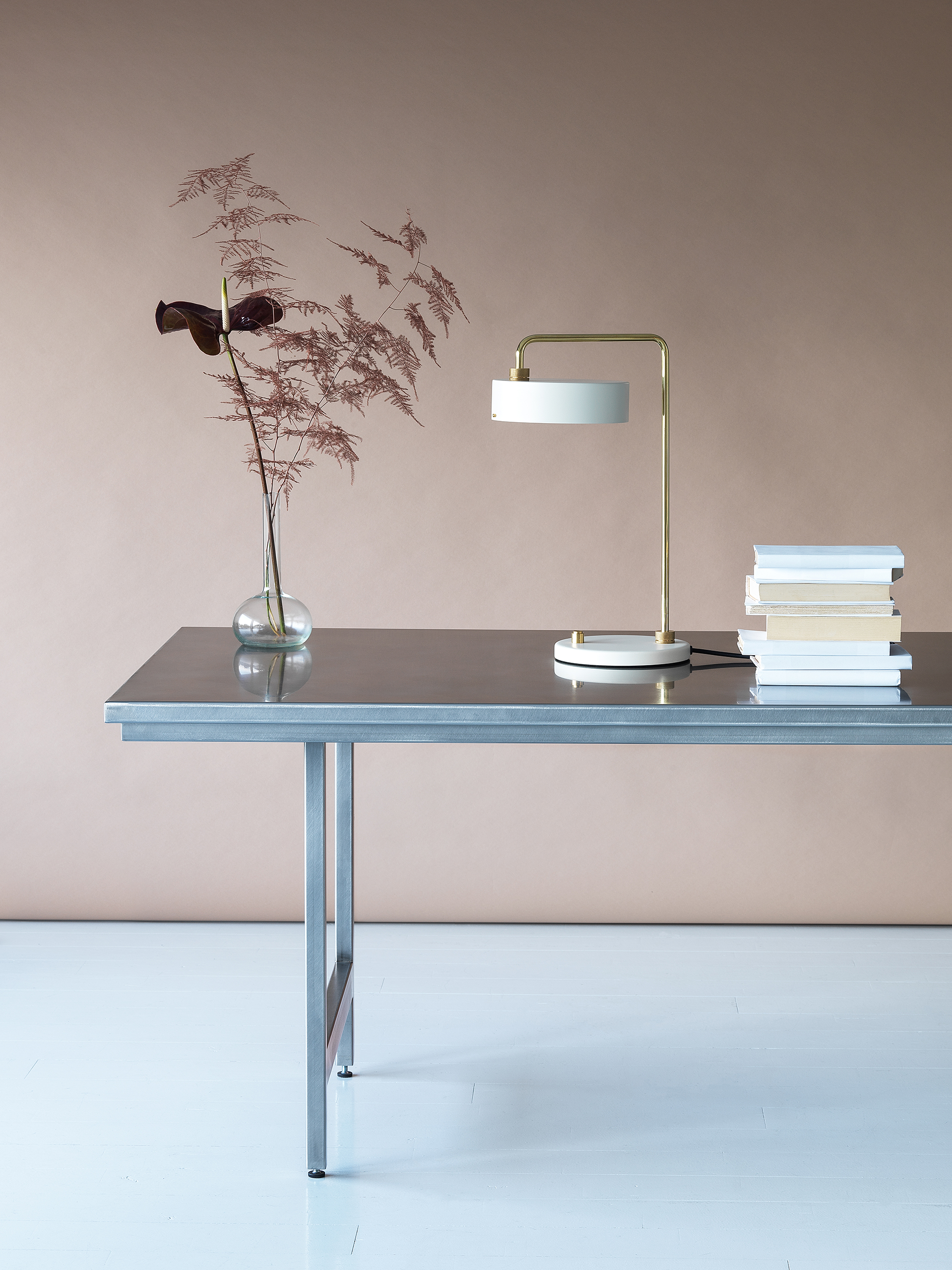 Petite Petite Table
Petite Petite table for use inside and outside. 100% stainless steel.
Easy to level table with the mounted still shrews below the legs.
Handmade in Denmark.
See more at Petite Petite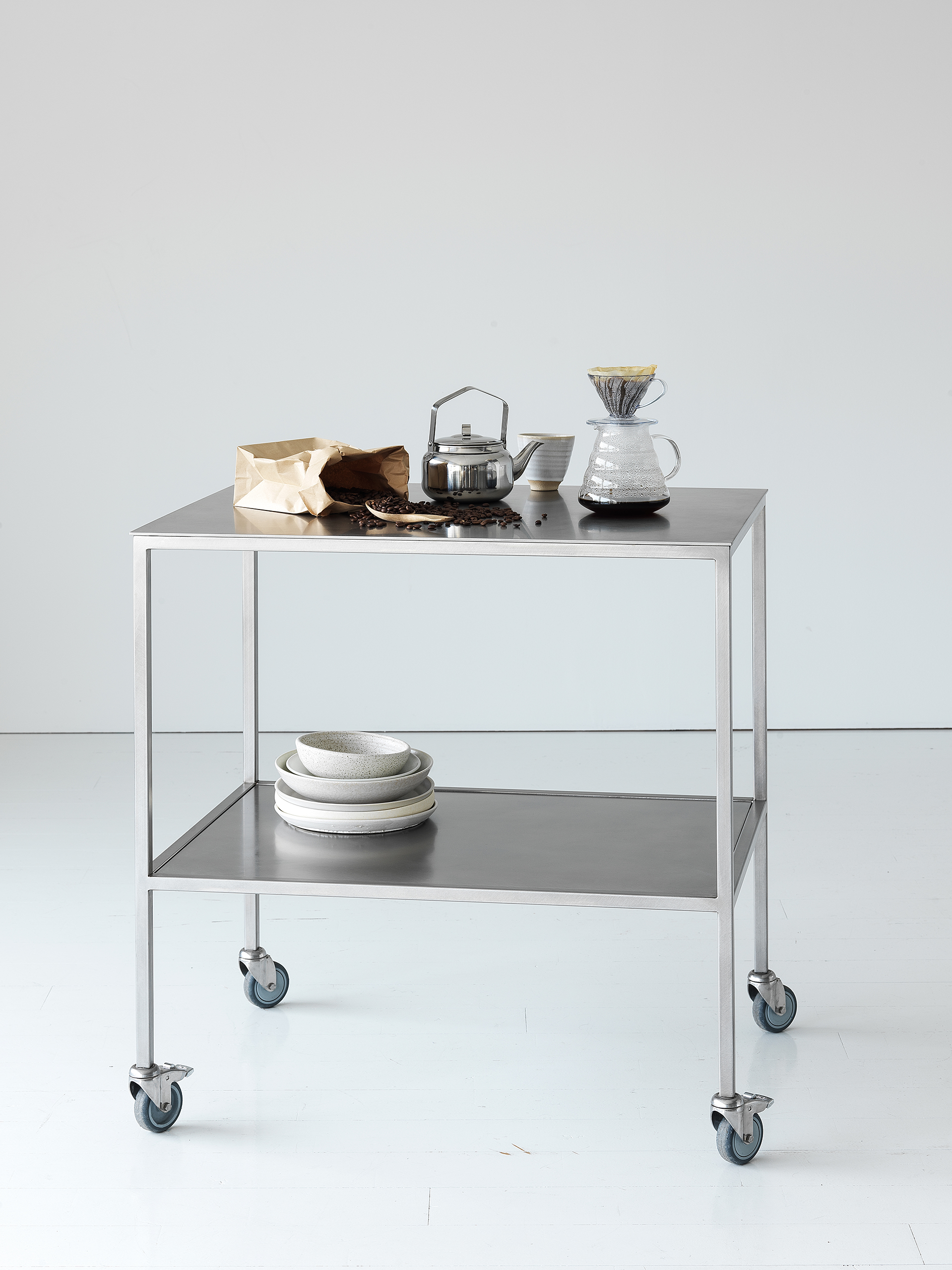 Petite Petite Open Storage
All Stainless Steel.
Tabletop and Shelf in 4 mm massiv  stainless steel.
For use inside and outside.
Handmade in Denmark.
See more at Petite Petite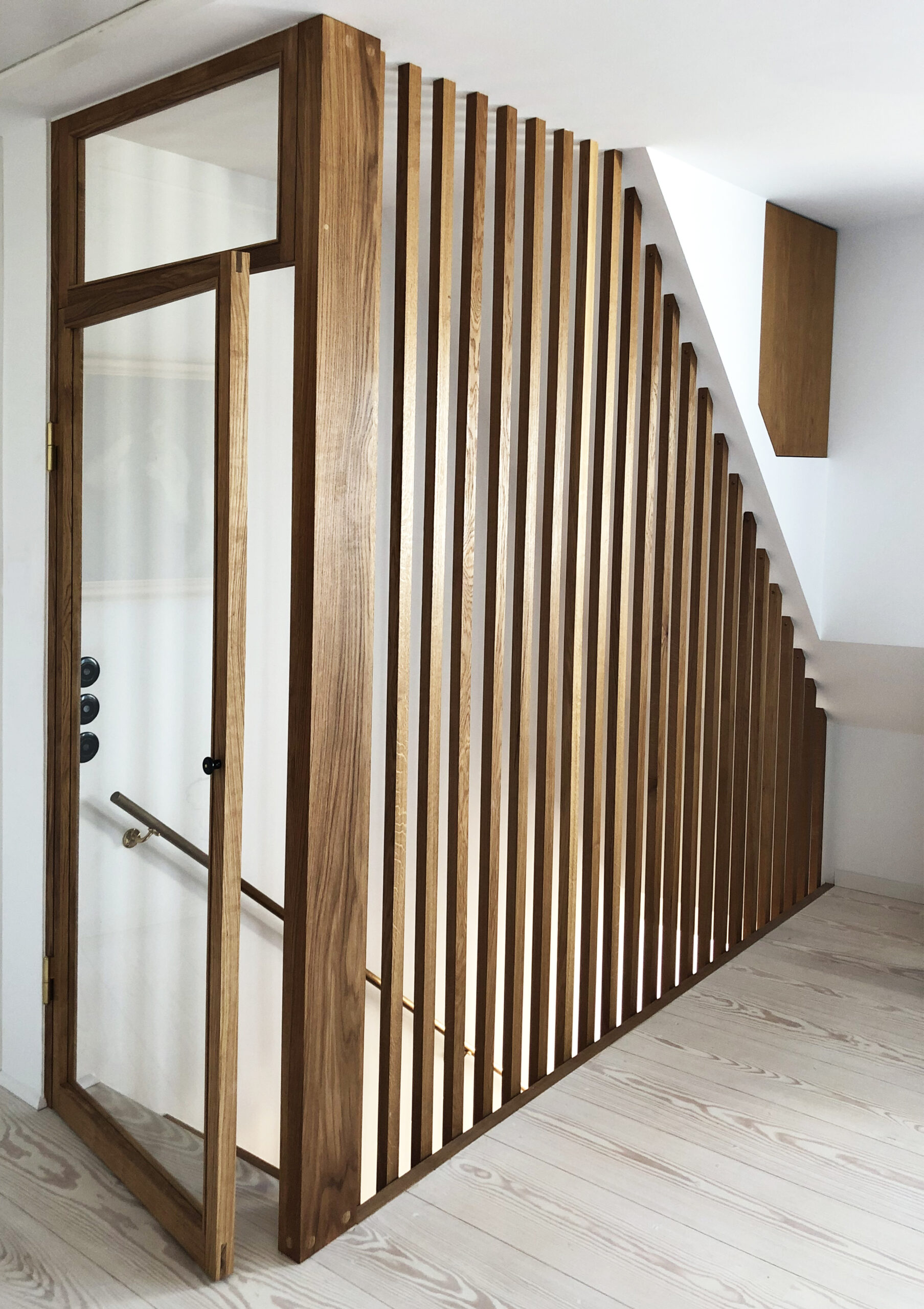 Stairs in solid oak
Door with built in magnet, to keep door en place.
Designed for private family.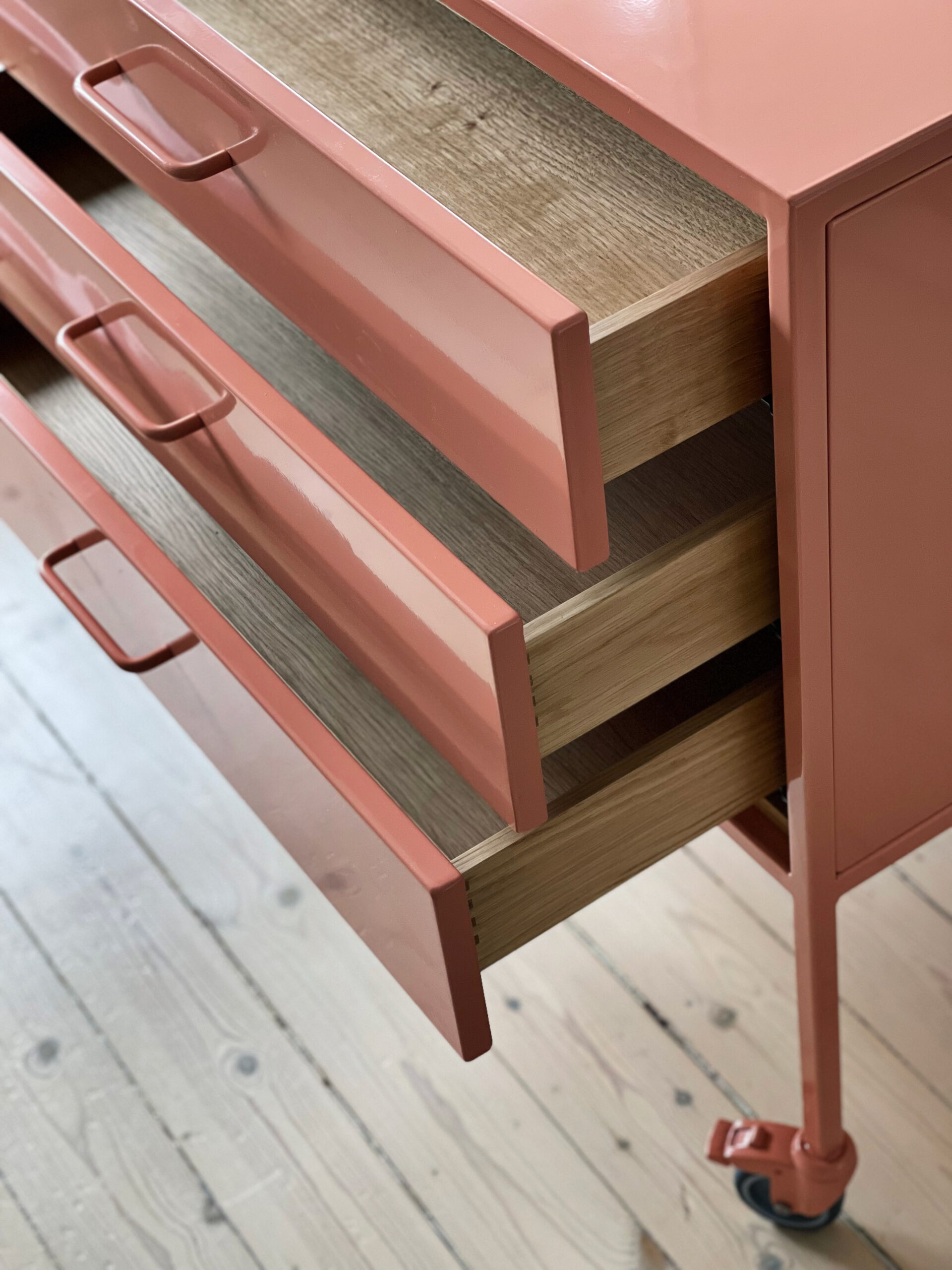 Petite Petite Storage 3 draws
Petite Machine moving colors
Petite Machine designed by Studio Flemming Lindholdt for Made By Hand
The aim with 'Petite Machine' is to get a modern classic feeling, in time and shape
Petite Machine is produced in Denmark and touched by human hand – to personalize it.
Td Beam kitchen
Td Beam kitchen designed together with Tom Dixon. Brass beams and concrete mixed with stones from scandinavia.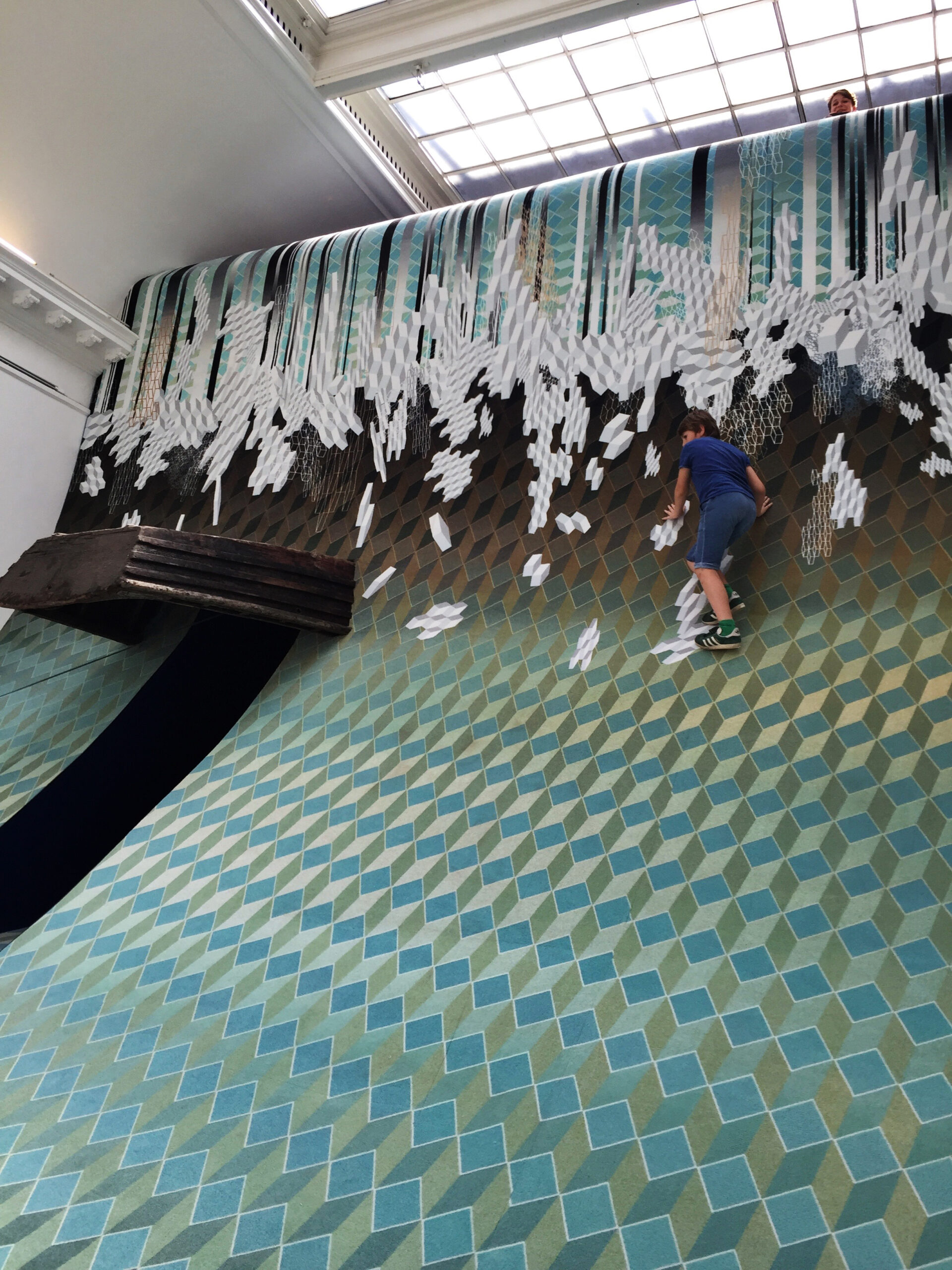 Studio Flemming Lindholdt worked together with John Kørner to give the 6,5 meter high wave shape and funktion. The wave have a built in staircase and dancefloor.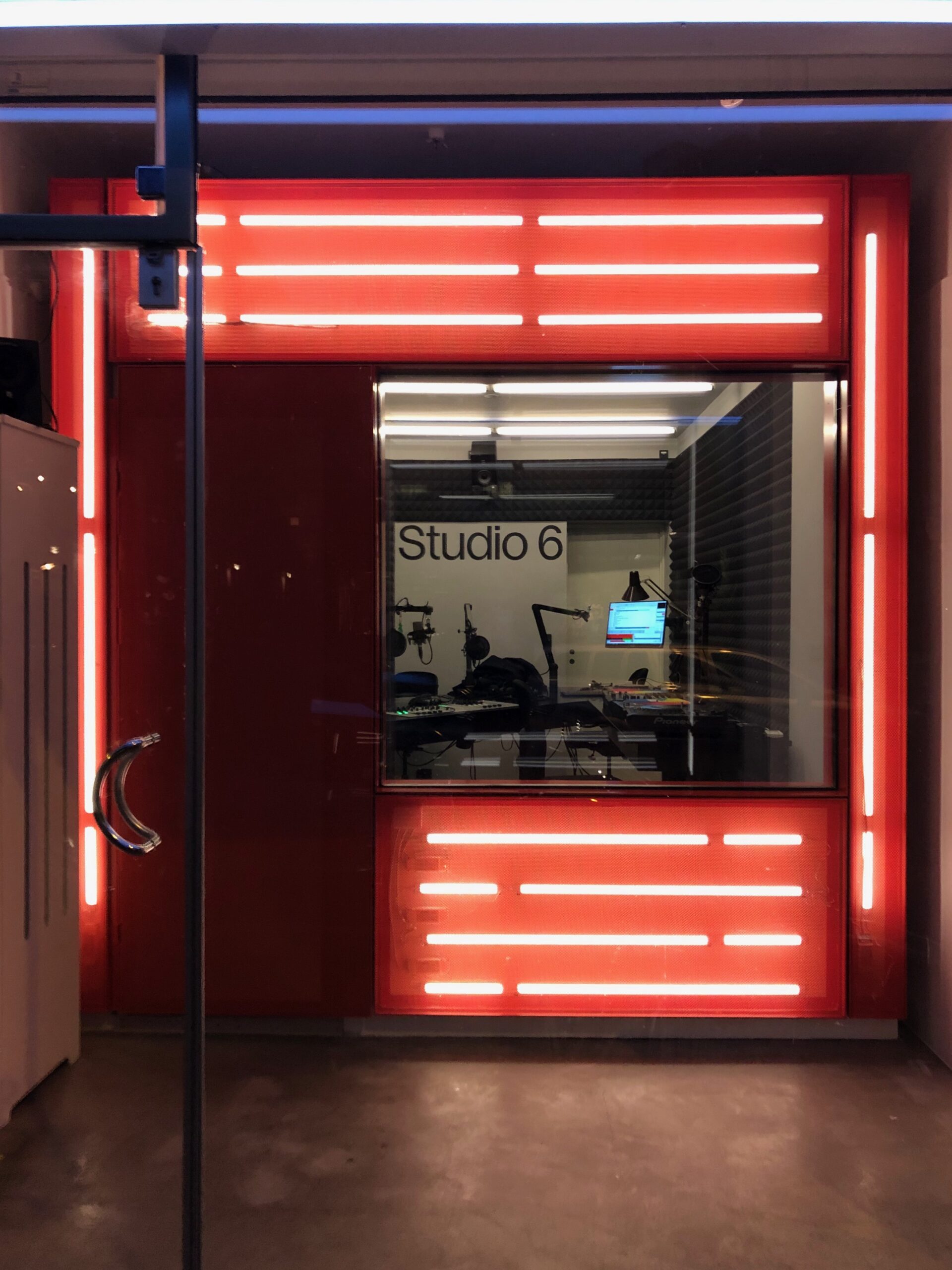 Studio 6
Radio Studio built in to a shop on Værnedamsvej in Copenhagen. The Studio have live brodcast that can be seen and heard in street level.
Petite Petite
Workstation move Ultramarine Blue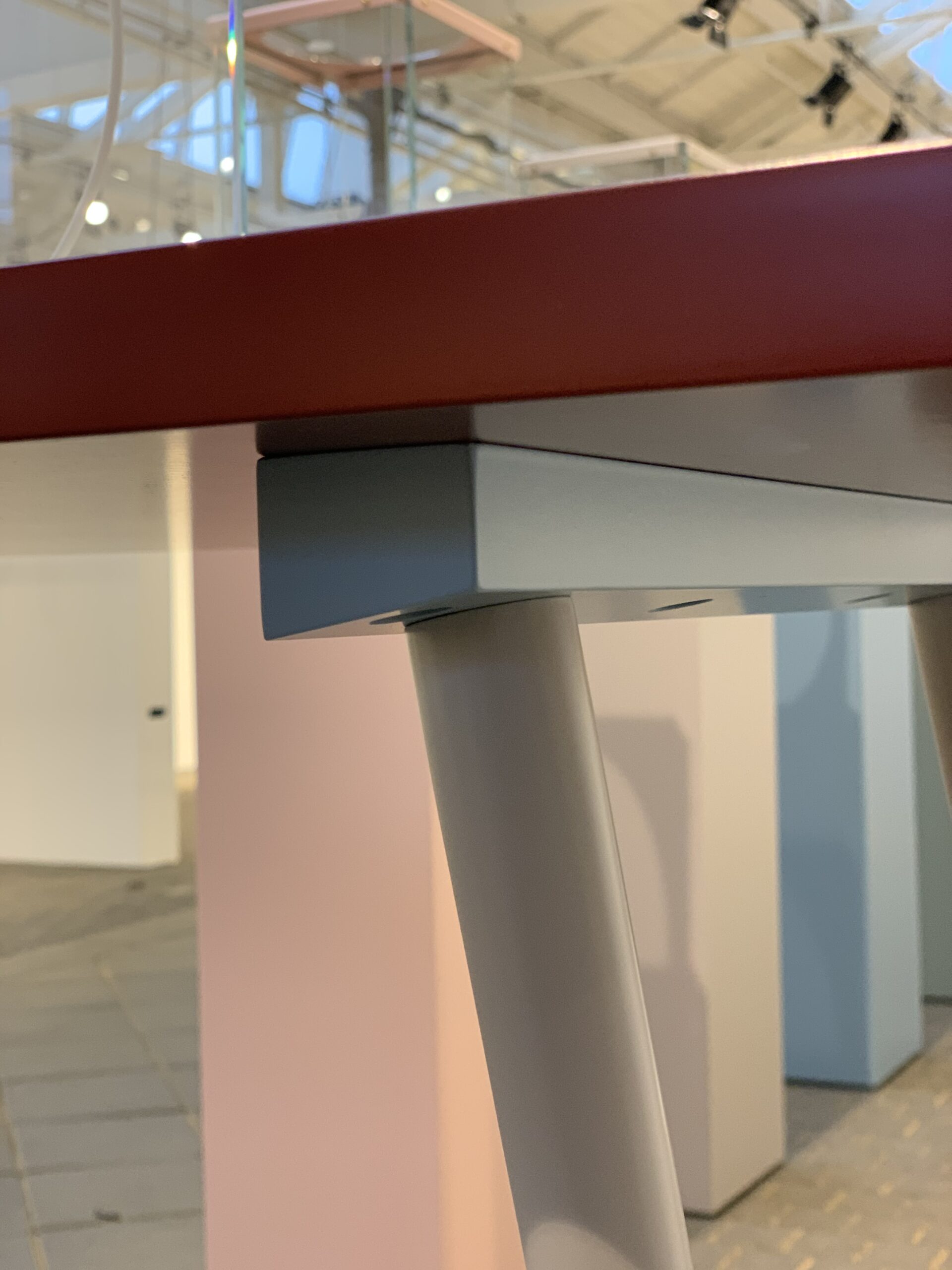 Color table
Designed for Jane Kønig. The table are used for jewlery display on exhibitions around europe.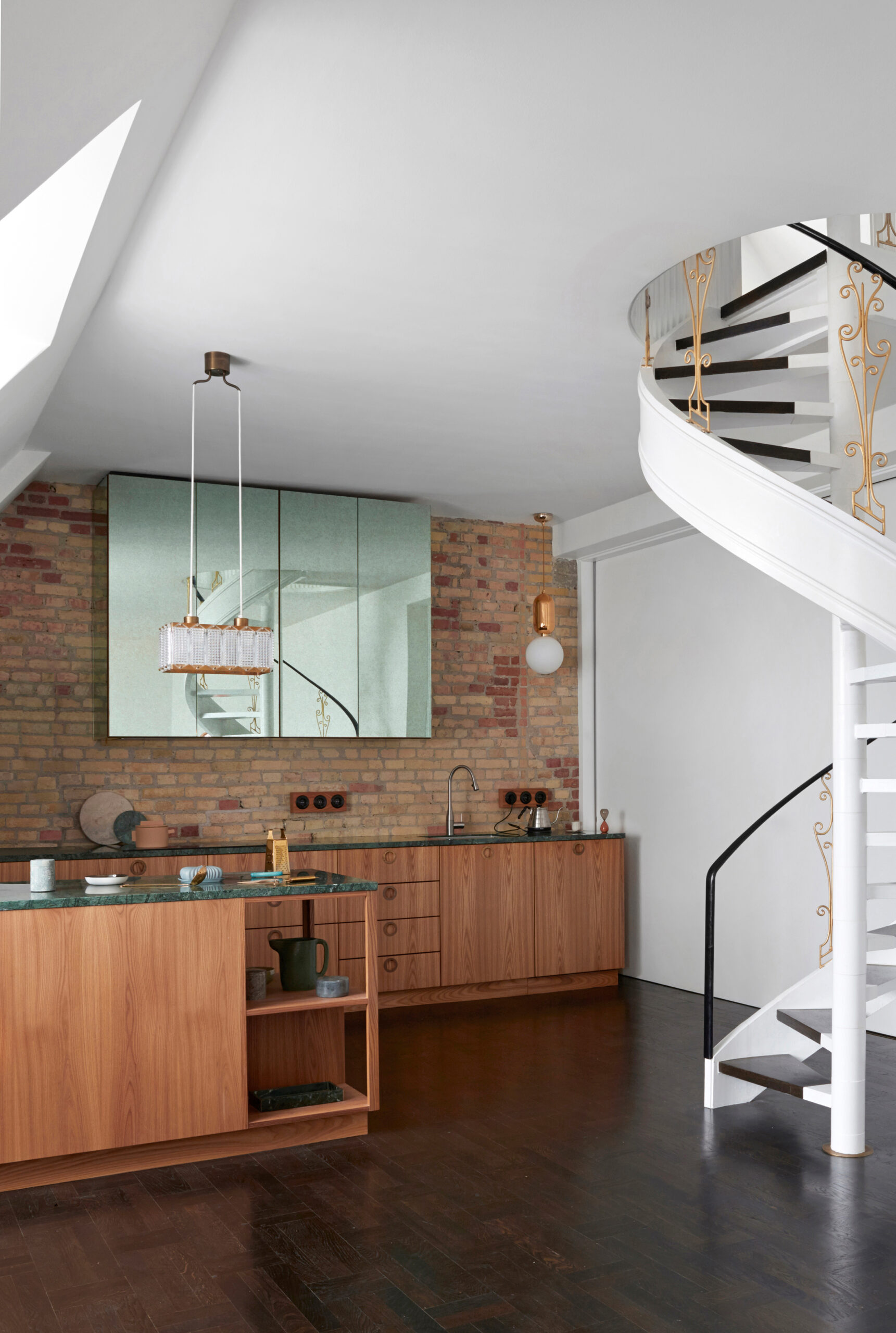 Wooden kitchen
Built for a private family in Copenhagen.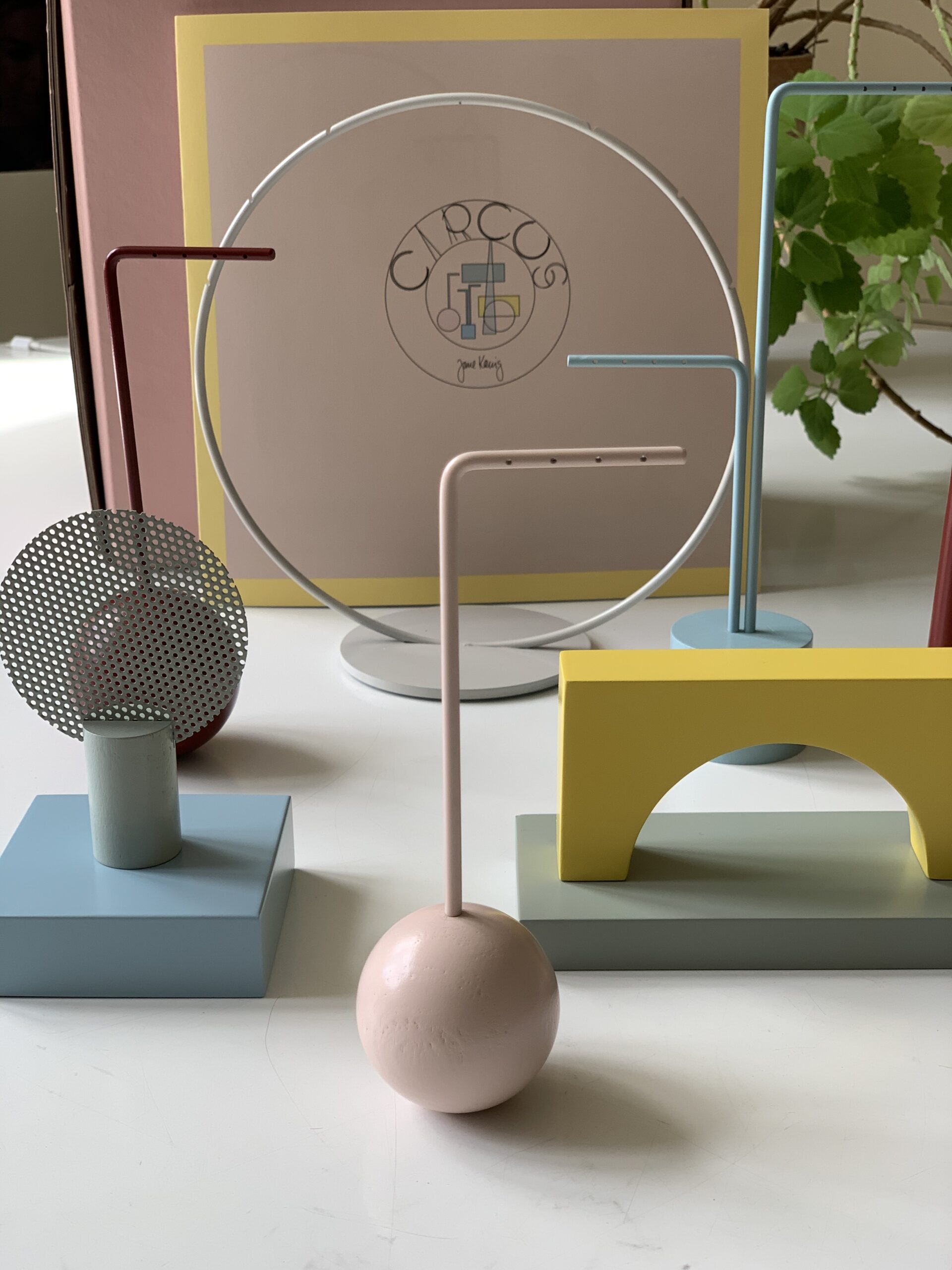 Circus Jewelry
Display concept designed for Jane Kønig. Playful living.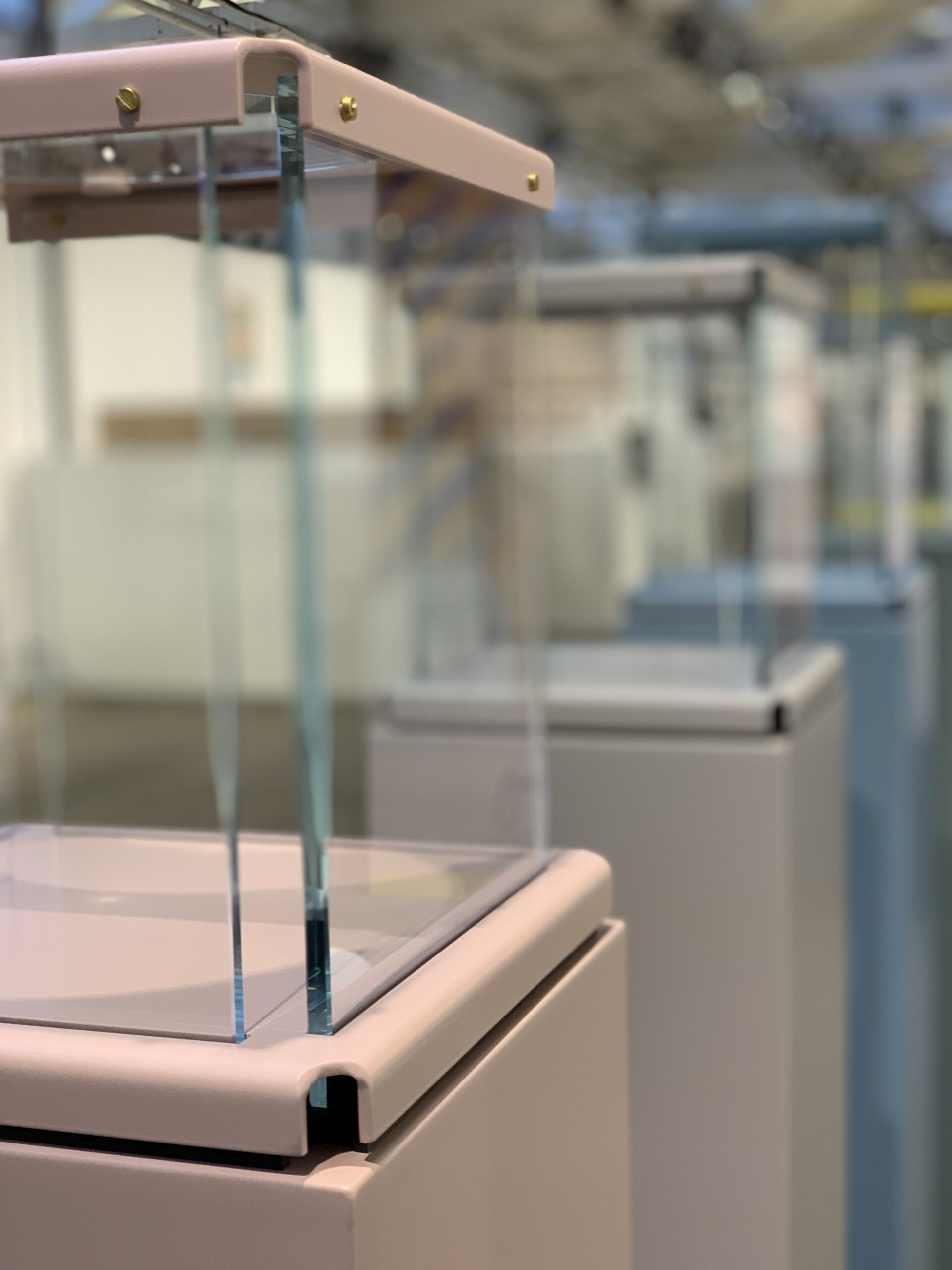 Jewelry display
Designed for Jane Kønig. Steel and glass. Display designed for shops around europa.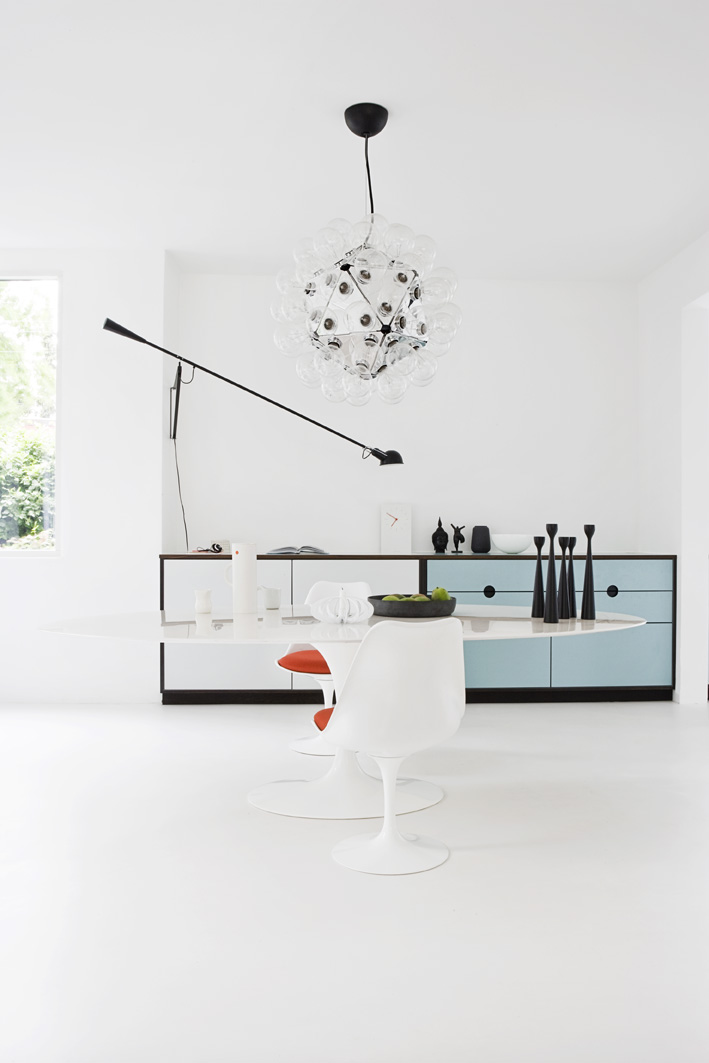 Pure Color
Designed by Studio Flemming Lindholdt. It is a part of the collektion for Cph Square.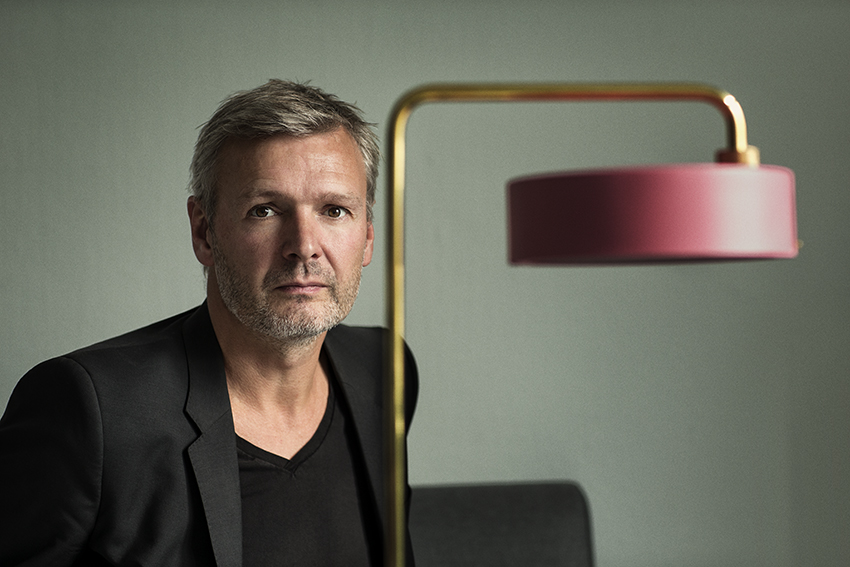 Designer Flemming Lindholdt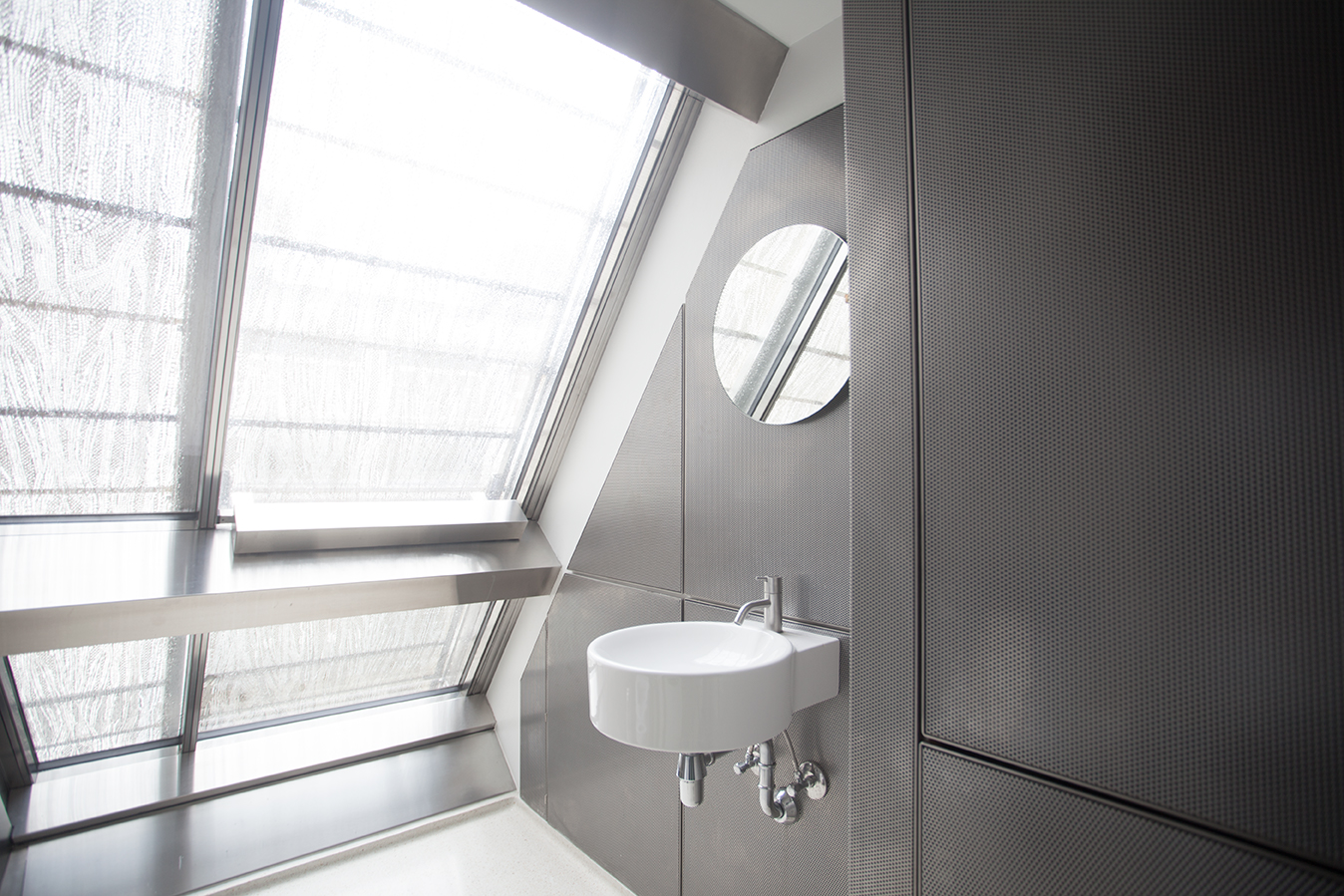 Bathroom 7 Floors
7 Floors Studio Flemming Lindholdt designed all interior for the 7 floor high building in Copenhagen. Mostly made in stainless steel and glass.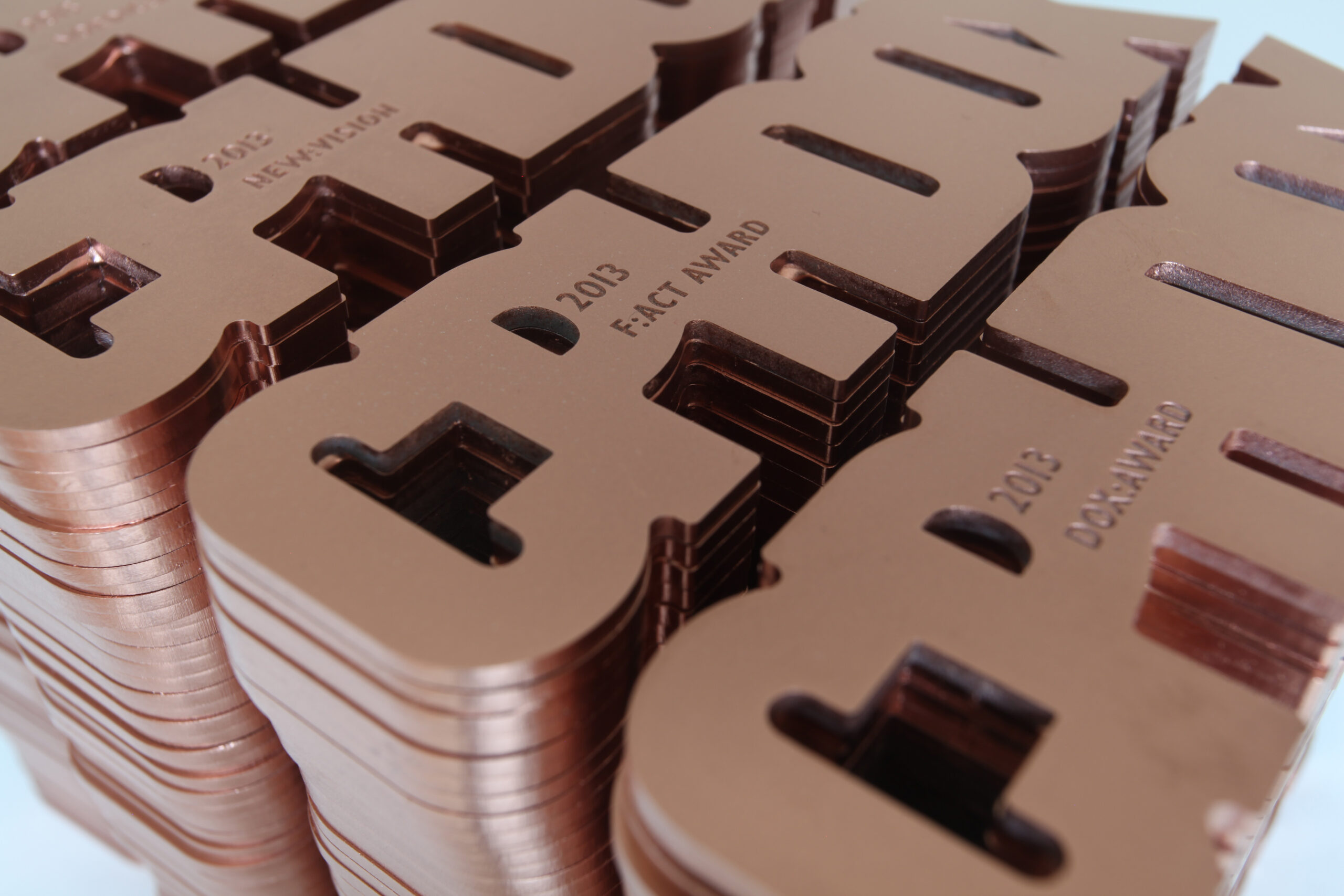 Cph Dox
Studio Flemming Lindholdt designed the CPH DOX awards for three yaers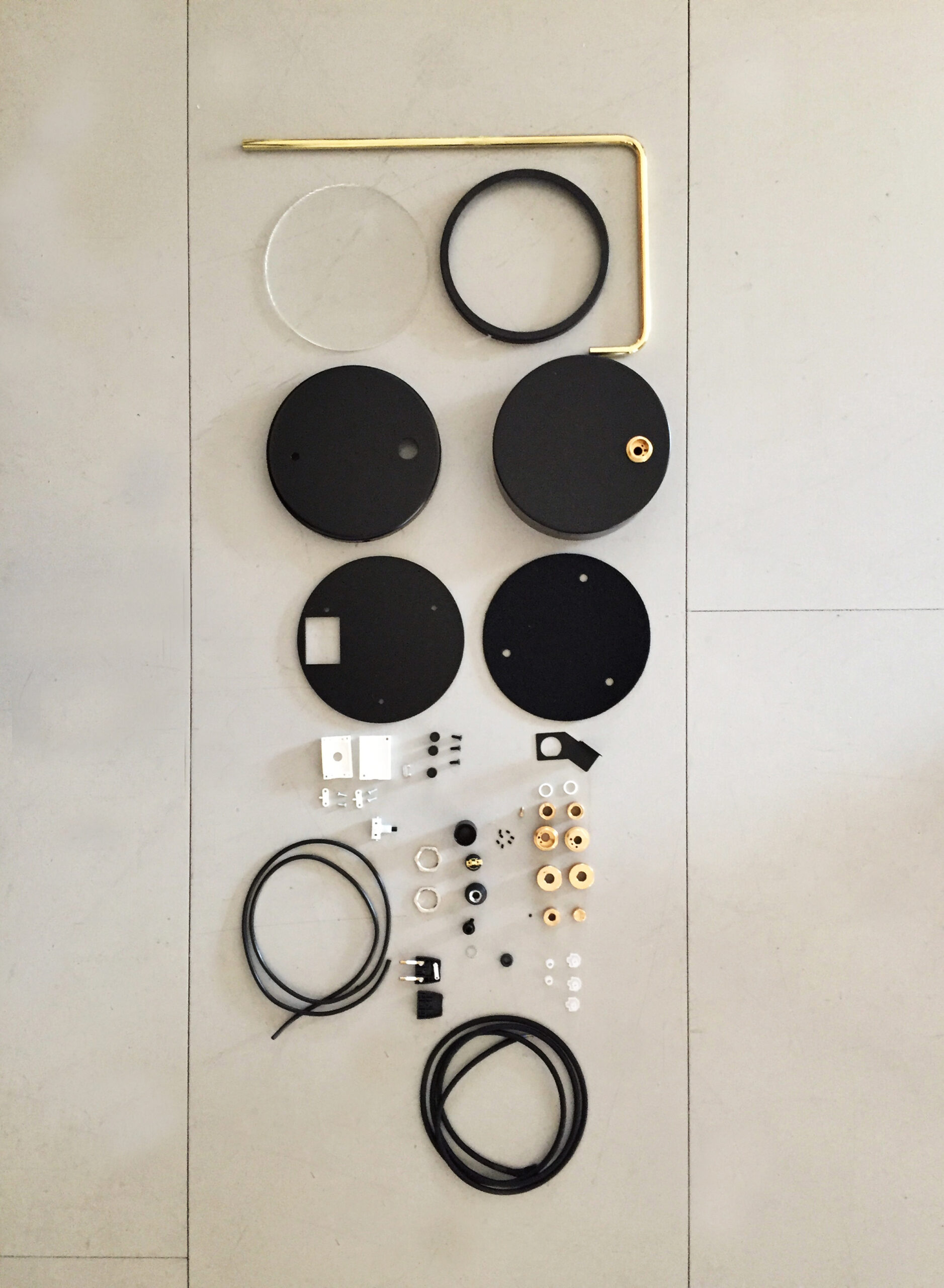 Petite Machine
All parts for Petite Machine Table. The lamp is assambled by 64 parts
Petite Machine
Petite Machine table brass