7 Floors Studio Flemming Lindholdt designed all interior for the 7 floor high building in Copenhagen. Mostly made in stainless steel and glass.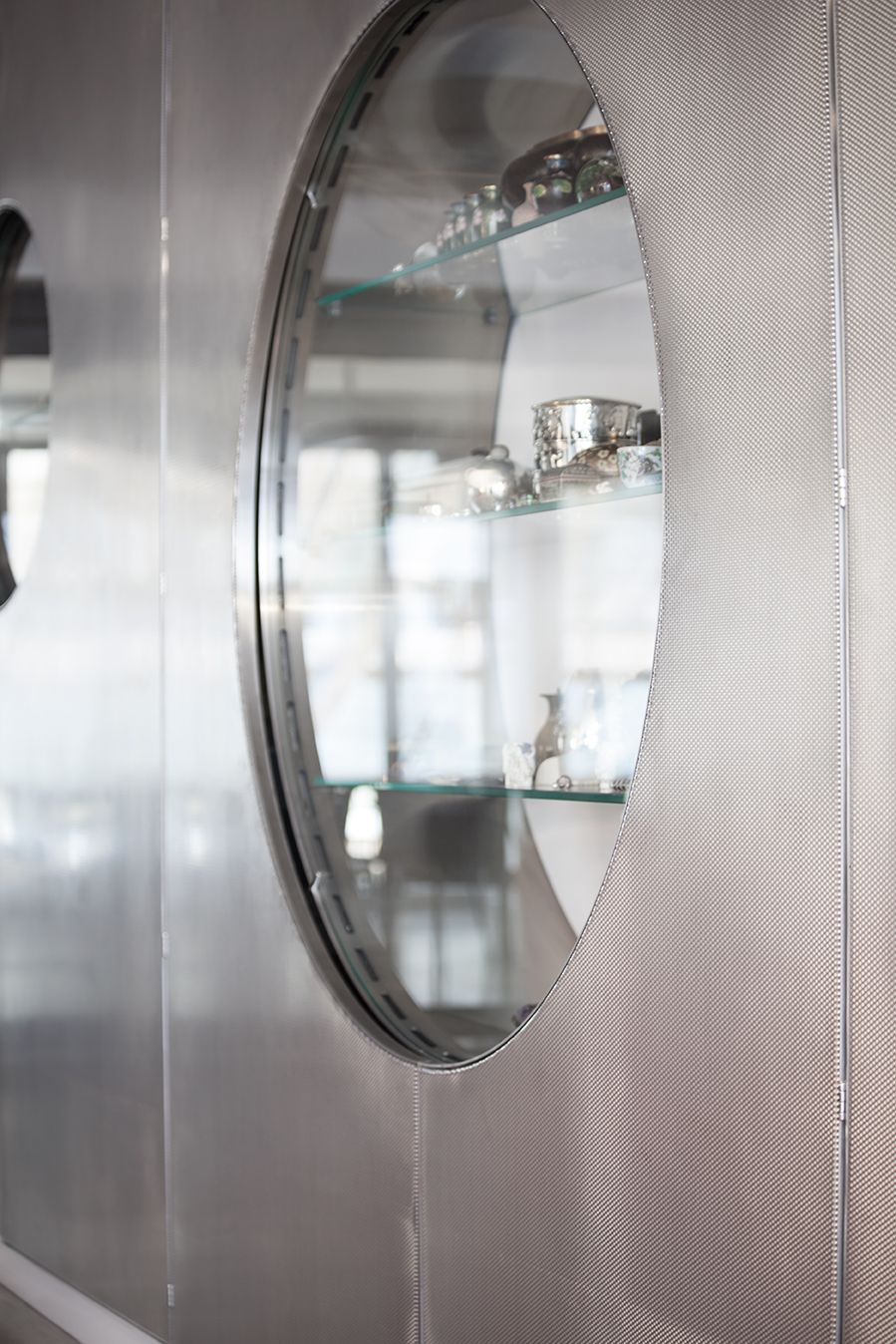 7 Floors Stainlees steel doors, whit built in rockfon. Reduce the sound in the room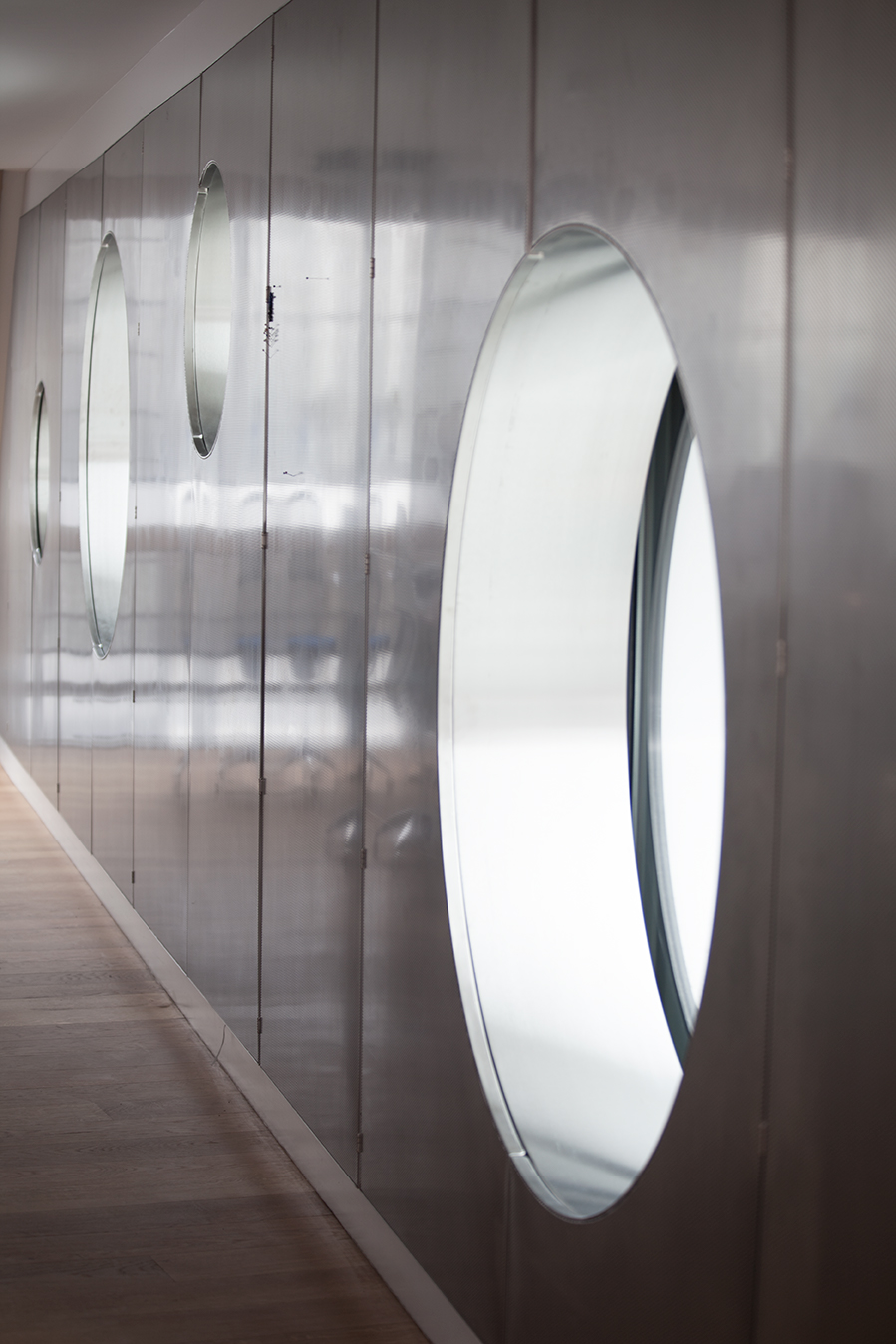 7 Floors with hole in stainlees steel front, for a look out on the city of Copenhagen.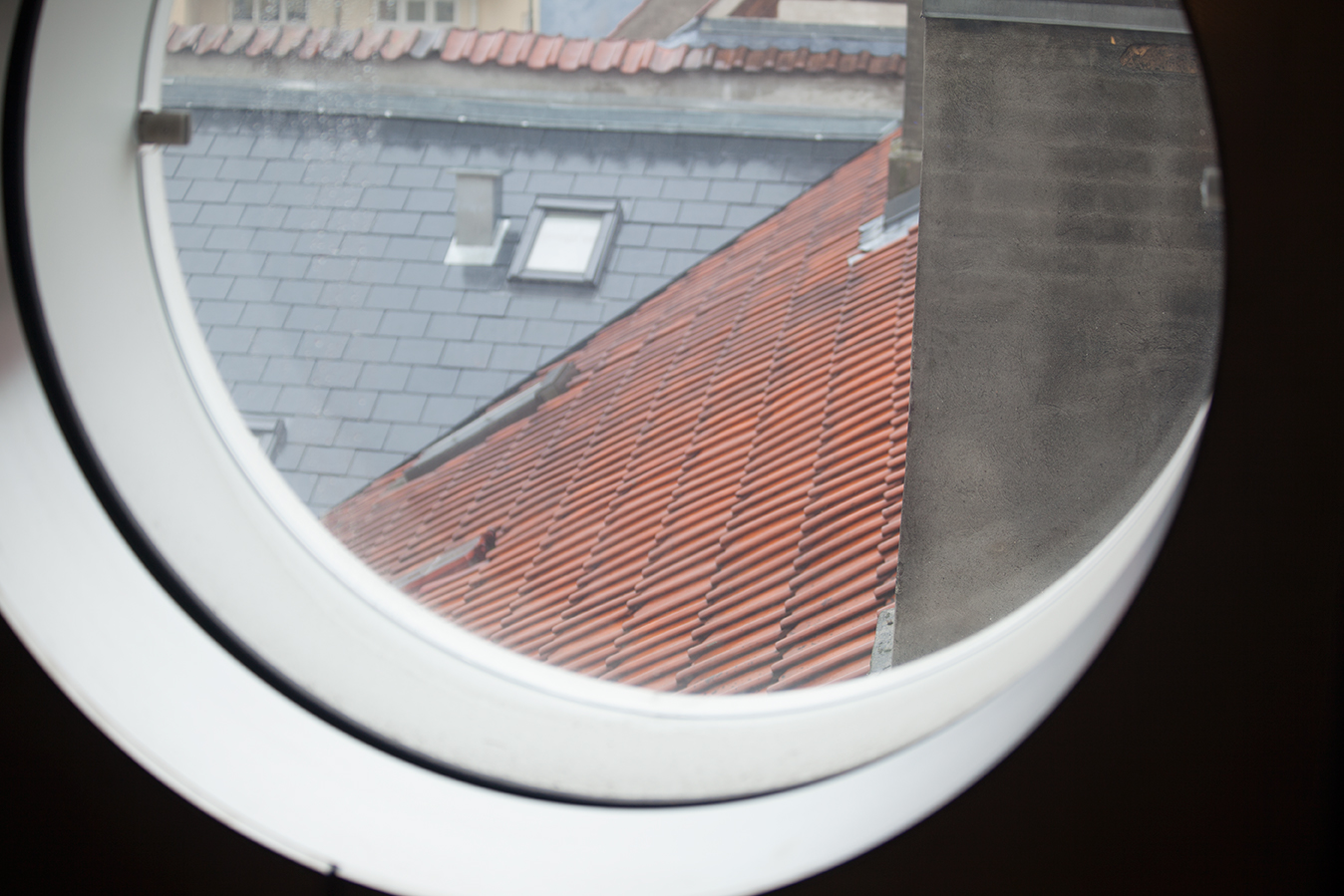 7 Floors look out the window
7 Floors stainless steel detail